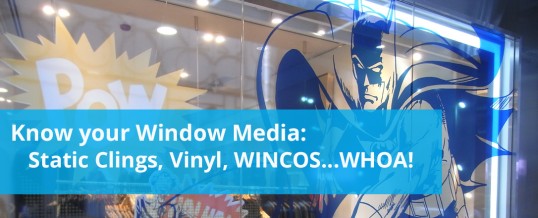 Window graphics are the ideal signage for retail environments. They give brands an opportunity to attract passersby and they are easy to install and take down, which is perfect for frequently changed messaging.
There is an incredible number of substrates available for windows and each one is worthy in its own right. The key is understanding which window media will work best for its intended use and the desired look.
First, let's review color and light characteristics.
Translucent: Allows light through. ...
Continue Reading →