SignCenter produces vinyl banners of any size – printing up to 126″ wide with super durable UV or Latex inks. For oversize banners, we heat weld panels into one banner. This enables us to create any size banner. We exclusively use quality banner media – no cheap imports – for quality and longevity you can rely on.
SignCenter offers several options for banner finishing.
Our Standard Banner Construction
Choose 13oz scrim for standard applications, 18 or 21 oz. for more durable solutions
Double lock stitched hems with nylon thread
Standard 3/8″ grommets are stocked in natural brass, silver, black and white. ½" natural brass grommets are available by special request (size is the interior hole diameter)
Nylon webbing reinforced hem (Overstreet Banners)
Additional Finishing Options
Nylon webbing with welded "D" ring
Heat welded seam can join panels to create any size banner
Wind Slits (or upgrade to Mesh)
Sewn on hook and loop fastener (specify hook or loop)
Nylon rope sewn into hem
Pole pockets (specify size with order)
As a complimentary service, SignCenter prints your company name, contact information, order number and production date on the back of every banner making it easy for your customers to call you for new and re-orders.
Popular Applications
Soft Signage
Temporary Signage
Overstreet Banners
Pole (Boulevard) Banners
Mesh Banners
Event Signage
Car Dealerships/Garages
Restaurants/Bars
Museums/Educational Facilities
Airports/Mass Transit
Design & Fabrication
Single or Double Sided
Latex Ink or UV Inkjet
Indoor or Outdoor Use
For indoor high-impact applications consider a dye-sublimated fabric banner
It is important to specify how and where your banner will be used. This will determine which fabrication methods will be most appropriate.
Calculating Pole Pockets:
To calculate the size of your pole pockets, take the radius of your pole and multiply it by 3.25 and round up to the nearest inch.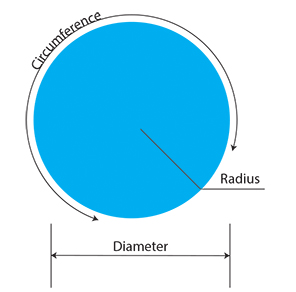 To make life easier, you can just enter the pole radius here and it will do the math for you: