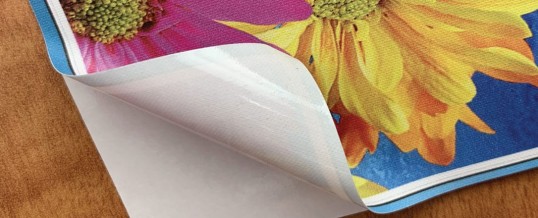 No exhibitor wants to set up at a trade show with last year's booth, but many don't have the budget for a full rebuild.  Here are some cost effective, high impact ideas for a new look using adhesive backed, digitally printed materials:
Refresh, don't replace. Consider using printed graphics on opaque vinyl with block out adhesive to cover existing old trade show graphics on an existing booth.
There have been a lot of developments in printable ...
Continue Reading →