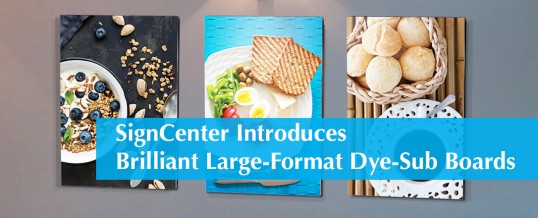 Milford, Conn., March 20, 2018 – Increasing their wholesale offerings, SignCenter adds new print equipment to produce large-format dye-sublimated rigid boards.
SignCenter, the exclusive to the trade large-format printer, headquartered in Milford, Connecticut, continues to add to its collection of print technologies with the addition of two new heat presses and a new dye-sublimation printer.
SignCenter chose the Geo Knight 931 Triton, a 54″ x 103″ automatic rigid sublimation heat press, paired with the Epson SureColor F7200 to grow their dye-sublimated ...
Continue Reading →