SignCenter employees have decades of experience in the sales, production and finishing of signs and digital graphics, and are keenly aware that our responsiveness is critical to your satisfaction. That is why quotes go out within hours of the request, and you are kept apprised of the status of your project at all times. To further support our customers, inside the Affiliate section of this website you will find pricing for common products and a wealth of details on printing materials and processes.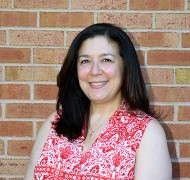 Debbie Cryan
Customer Service Manager
Debbie Manages our customer service team. Her responsibilities are to ensure our customers are receiving the best service, entering orders and project management. Debbie also helps where ever she can to make sure all orders are on time. Debbie's favorite items to see produced are packaging and anything dimensional. "I love seeing the transformation of a flat print to a 3-dimensional product. Whether it is a die-cut rum box or a dye sub tablecloth, I love the creativity that goes into the design."
More on Debbie: I love animals, (my dog especially), live theatre and sports (all Boston teams, of course)!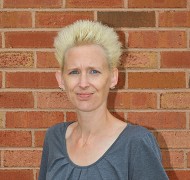 Chrisy Fletcher
Production Manager
Chrisy wears many hats as the Production Manager doing a little of everything from running the presses, finishing to making sure everyone is on track and the printers are all running optimally. She is Vutek Certified as a GS self-service maintenance & operator. Chrisy's favorite prints to produce are second-surface print and mount on acrylic with backlit film. "I just think it looks the best, the prints look very high-end and polished. The colors pop and this application really shows off the graphics."
More on Chrisy: In my spare time you will find me capturing the world with my camera, helping the PTA at my son's school, or in a kayak, all with a damn fine cup of coffee in my hand.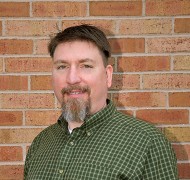 Brandon Mather
Dye-Sub & ADA Manager
Brandon is a member of the production team and in customer service. Brandon is a jack of all trades helping wherever he is needed, but his core responsibilities are ADA & Engraved signs and dye sub prints along with customer service. Brandon's favorite items to produce are ADA signage. "I like these because they are unique and perfect every time. There is no human error or blemishes."
More on Brandon: I graduated UCONN with a BFA in photography. I served in the U.S. Navy spending most of my tour in Guantanamo Bay, Cuba. I enjoy the winter with a passion, spending my off time in VT and upstate NY snowboarding and snowmobiling.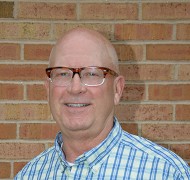 Sean Greeley
Customer Service Representative
Sean is a member of the customer service team. His responsibilities are to ensure our customers are receiving the best service, entering orders and project management. Sean also helps where ever he can to make sure all orders are on time. Sean's favorite print products are anything acrylic. "Acrylic signage is different and it is fun to see the creativity with the graphics."
More on Sean: I am an "ornamentologist" and have a 40 plus year collection of holiday ornaments, that includes acquiring, organizing, cataloging, displaying, storing, and maintaining them. I am also a big fan of the Disney Mouse, since I got hooked on the Mickey Mouse Clubhouse in the late 1950's.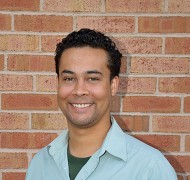 Ryan Barber
Pre-Press Technician
Ryan is our main prepress technician. He is primarily responsible for pre-flighting and preparing all files for production. Ryan handles all customer sample requests and works with Marketing. Ryan's favorite print files involve the use of white ink with varying levels of translucencies. "These files can be a challenge to prepress, but they produce the most visually appealing work. Faux window perf for instance is a favorite. It presents a fun challenge because you want to clearly see the design, however you also don't want to block the driver's visibility. It is tricky, but rewarding."
More on Ryan: Outside of SignCenter I enjoy outdoor activities like camping or grilling, playing softball, painting, comic books, spending quality time with friends and family, watching the NFL and NBA, and drinking great IPAs.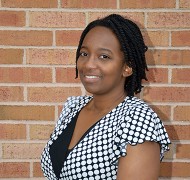 Tatiana O'Brien
Production Specialist
Tatiana is part of the production team. Her main responsibility is printing and prepping vinyl. She also does die cutting, laminating and mounting. Tatiana's favorite item to produce is cut vinyl. "Perfecting the technique for masking and weeding was difficult for me, but through practice I mastered it and now enjoy it most."
More on Tatiana: I am originally from the island of Jamaica, but I have lived in CT most of my life. Ironically, I haven't traveled much inside or outside of the U.S. and that is one of my life goals– to see the world.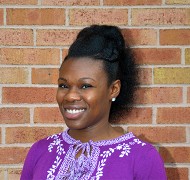 Clara Hill
Production Specialist
Clara is part of the production team. She works in finishing specifically sewing. She is a seamstress by trade and learned to sew for fashion. Her favorite items to produce are the teardrop and blade banners. "These banners require more skills and abilities for sewing and I enjoy the challenge."
More on Clara: Outside of work, I am a fashion-designing, fitness-loving Jesus freak. I grew up an Army brat and don't know how to answer the question of where I'm from. My parents are from Milford and Bridgeport, CT, but retired to Maryland. I moved here after college in 2013. I'm pretty simple if I am not sewing, it's because I'm in the gym or asleep. I go on mission trips and vacations that turn into mission trips.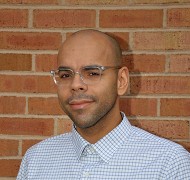 Paulo Campos
Production Specialist
Paulo is part of the production team. He is primarily responsible for die cutting substrates. He also assists in the dye sub department as well as finishing or anywhere he is needed. "I am mesmerized by digital die cutting- they are my favorite pieces to produce. I get to work with substrates with varying firmness and thickness. It is fascinating to see the creativity in the designs and the end results. Stencils are also neat to work with."
More on Paulo: If I am not at work, there's a good chance you'll find me either drawing or dilly dallying at a museum.
Rob Fletcher
Customer Service Representative - Trade show and display markets
Rob focuses on supporting our customers in the tradeshow and display industries. Rob doesn't have a favorite product per se but he does enjoy working in finishing. Rob is an artist and enjoys working with his hands.
More on Rob: Things I enjoy… Leather mask making, woodworking, cooking and kayaking with my family. Lately you will find me relaxing watching the new Twin Peaks with a damn fine cup o' joe.
Jen Melaccio
Production Specialist
Jen is part of the production team. Jen is one of our large-format press operators.
Leo Conde
Production Specialist
Leo is part of the production team