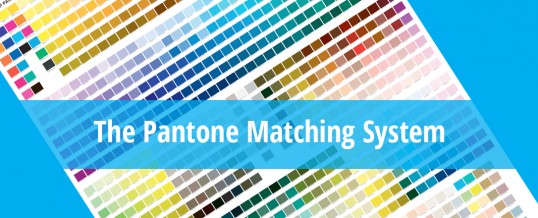 In 1963, Lawrence Herbert, Pantone's founder, created an innovative system for identifying, matching and communicating colors to solve the problems associated with producing accurate color matches in the graphic arts community. His insight that the spectrum is seen and interpreted differently by each individual led to the innovation of the PANTONE® MATCHING SYSTEM®, a book of standardized color in fan format.
We encourage our resellers to communicate color specifications using the Pantone® Solid Coated or Solid Un-Coated color bridge. It is important to recognize that Pantone® colors are "spot" colors – specially formulated inks used in the offset and screen print industry. As a digital inkjet printer, SignCenter approximates these colors using a set of base inks that always include CMYK (cyan, magenta, yellow and black), but can also include light cyan, light magenta, light yellow, gray or red depending upon the printer technology.
The Color Bridge is a critical tool because it shows the CMYK equivalent of each Pantone® spot color. Some colors we can reproduce exactly, but others (like bright orange) are nearly impossible to print perfectly.  Use the color bridge to manage your customers' color expectations. You can also request a full Pantone® sample print from your customer service representative.
IMPORTANT NOTE: Pantone® colors in the 800 range are metallics and cannot be printed in CMYK – consider a gray for silver, or yellow for gold, or create a vector gradient to approximate the effect of a metallic ink