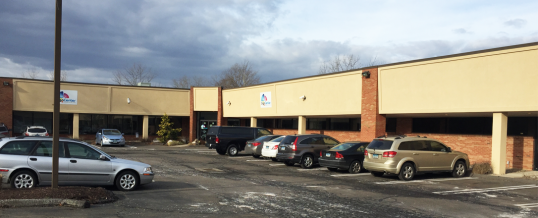 SignCenter Announces Facility Expansion in Milford, CT
Milford, Conn., December 20, 2017 – SignCenter announces new facility space to accommodate growth and house new equipment.
Thirteen years after being founded in a small basement in Middletown, Conn. the wholesale large-format printing company, SignCenter, announces a substantial expansion of their Milford headquarters. The additional 6,000 sq. ft. of production and fulfillment space will help support SignCenter's growing business in national retail graphics, nationwide charity walk support, and contract manufacturing; as well as making room for implementing new printing technologies.
Michael Oliveras, founder of the company commented: "When you look at the scale of the equipment required to properly service the industry, it's easy to overlook the talent, experience and skill of the customer service reps and technicians who develop the relationships that are truly key to our growth. It has been gratifying to see our resellers succeed and grow their businesses with access to our high quality printed materials, sales and technical support.  We will continue to add capacity and capabilities to support our resellers' efforts."
Well into the fourth year as the contract manufacturer for creative furniture designer Chairigami, a portion of the new space will be dedicated to servicing their growing sales volume with additional inventory and raw material stock.
Finally, SignCenter is looking forward to delivery of their new Triton 53" x 104" dual shuttle heat press in January. This expansion of the dye-sublimation technology line will offer resellers access to super high quality photographic prints up to 4' x 8' on rigid media like aluminum, glass, acrylic and wood.
###
Read Press Release on ABNEWSWIRE