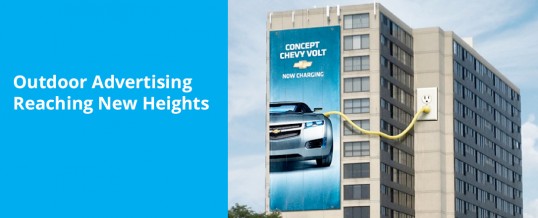 Success in advertising today requires an understanding of consumer preferences and habits in order to deliver targeted messages where they are most likely to be seen. While it's easy to think online and digital advertising are leading the pack, there are still static print advertising methods driving engagement levels.
Out-of-home advertising, also known as "OOH" is a format that continues to produce high rates of success when it comes to converting customers and improving branding.
What is OOH?
OOH advertising focuses on reaching consumers who are on-the-go while they are out in public. These ads can be found on billboards, highways, transit and roadways. Not only do they increase customer touch points with a brand, but they also bring in new buyers because they create a memorable visual to recall or research. Consider all the times you've recalled the name of a business whose service you needed simply because you had seen a display about it on a bus that passes by you each day.
OOH vs. Online Advertising
In today's increasingly online-focused world, print advertisements still hold weight. The results of a recent study conducted by Nielsen, "Ads Driving Online Activity," demonstrated that OOH advertising is actually responsible for more online activity than online advertisements themselves.
According to the findings, "OOH delivers more online activity per ad dollar spent compared to online banner ads and other offline media."
Achieving Success
Out of Home and online advertising actually complement each other. The study found that 5-in-10 adults are using search engines to find more information about products and services they have seen advertised outdoors on a bus, car or building. Far fewer consumers are doing this when they see an ad pop up on their computer screen while online.
The quality of design and print for OOH graphics is critical, and needs to be considered for each specific application.  After all, every opportunity to reach potential customers is an important one. Billboards need to convey information quickly and clearly to a motorist passing by at 50 mph and can be printed at a low resolution; on the other hand, subway advertising can be more detailed, and must be high quality because of the proximity of the reader.
How SignCenter Can Help
SignCenter has years of experience and knowledge providing large format print solutions for print brokers, sign installers, printing and design companies. Our top quality digital graphics and exterior signage offerings include a range of materials and techniques. From corrugated plastic, to removable decals, posters, and even graffiti resistant laminate, we can create temporary or permanent signs and advertisements that meet the varied needs of your advertising clients.  Contact us to learn more.